The Horley team is planning to send a lorry on 11th July. This will, of course, be dependent upon the prevailing restrictions on the number of people that can help with the loading and also upon a judgement by our transport contractor about the conditions governing the international haulage of this type of goods.
Our stocks of summer clothing that were inappropriate for winter distribution are now proving their worth as we have been able to continue to donate some clothing to those who are the most needy here. As mentioned previously, the depletion of stocks has allowed us to undertake a lot of repair and maintenance work at the warehouse. We now have an opportunity to do a more realistic stock take rather than the estimates that have been necessary in previous years. Nevertheless, we look forward to the arrival of a new load, hopefully during the next two weeks.
The very popular donations of oil and rice from Wales have all been shared out, as has the food that we received from Horley. As an interim arrangement we have been able to obtain a limited range of locally sourced food items, some as donations, others at reduced cost. This has allowed us to continue to provide help to the most needy families and individuals. The procedures for donations at the office continue to respect the distancing rules that Romania still has in place.
Most schools and kindergartens have been closed since March and teachers have been conducting classes online. However, many families do not have access to the necessary technology or materials so now, with a partial relaxation of distancing rules and better weather, some teachers are providing catch-up classes. We have been able to provide stationery, craft materials, some outdoor toys and furniture so that classes can be held in the school grounds.
Summer camps such as that at Voronet have not been able to open as yet this year so it now seems very unlikely that we will be able to organise a camp holiday this summer.
This month's featured photos
Renovations at the warehouse
Donations comply with distancing recommendations
Help for Kindergartens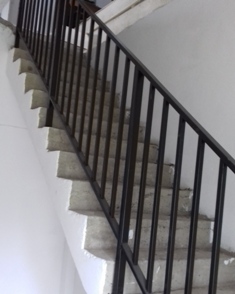 Last month's performance statistics
These statistics give a snapshot of our aid-related activities last month.
Categories
June
2020
Same month
last year
% Change
year on year
Registered Beneficiaries:
joiners / leavers
11 / 39
20 / 51
Beneficiaries this month:
133
149

-5%

Number of Donations:
159
168

-11%

Total Value of Donations:
(£ equivalent)
3,893
5,488

-29%

Exchange Rate,
RON to GBP
5·3779
5·3077

1%
Stats notes:
– Joiners are new registrants this month, Leavers are are those whose latest recorded donation was 12 months ago.
– Some households may receive more than one donation during a month (eg, repeat donations of food).
– Items shown as 0 or as "…" are awaiting final returns for the month.
---

Previous month's news, June 2020