Another year has passed, with its particular difficulties and successes. Despite lockdowns, travel restrictions and evolving bureaucracy, our teams were able to send 5 loads of clothing and other useful items. The old calendar is replaced by a fresh new one and after a short break the work resumes. Despite the problems of the past year, with its restrictions on movement and normal activities, even when at one point there was only one day's stock remaining, nevertheless AN was able to continue to provide help to those in need around us.
We did not make the general distribution of Christmas boxes this year but we did deliver the family boxes intended for specific households as in previous years. After some 20 years of the 'Joy in a Box' scheme, its primary purpose of providing gifts for those who might not receive anything has been superseded by the ability of most households, schools and churches to provide gifts themselves for their children. However, those in the most need were not left out; specific sponsorships allowed AN to prepare some gifts for the most needy. Bags of 'goodies' were made up for children and a packages of food items were prepared for those families in the most difficult circumstances. For the children, the bags contained fruit, biscuits and chocolate items, together with a pack of face masks for the return to school. For households, the pack contained a selection of items including flour, sugar, oil, fresh fruit, tinned vegetables and domestic essentials. There were also some 'Joy in a Box' presents that did not make the final transport in time for last Christmas, and we were able to give these out too.
Earlier in the year, AN worked with a company that wanted to help a family whose house had burnt. The company could not give money directly but AN, as a recognised charity, acted as agent on behalf of the two parties. This is one example of additional services to the local community that can be offered beyond the basic distribution of aid.
Thank you for your support during 2021, let's work together in 2022!

In the UK, new regulations were due to come into force on 1st January. This may mean changes to the types of goods that we can send. Once the situation becomes clearer we will update our advice to donors accordingly.
This month's featured photos
Christmas joy
Gift distribution
Winter's here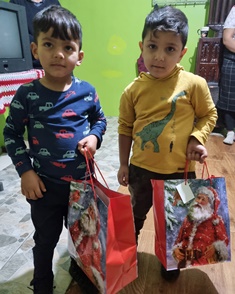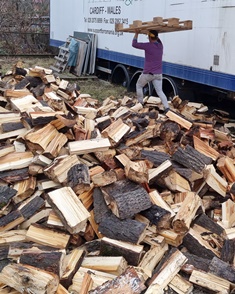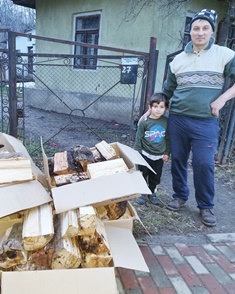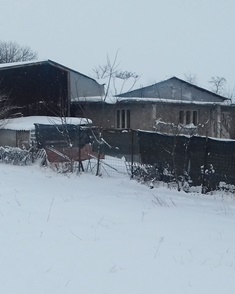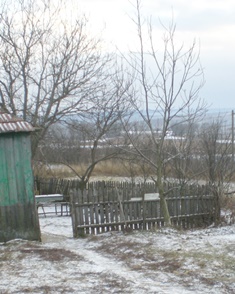 Categories
December
2021
Same month
last year
% Change
year on year
Registered Beneficiaries:
joiners / leavers
…
25 / 124
Beneficiaries this month:
0
351

…

Number of Donations:
0
744

…

Total Value of Donations:
(£ equivalent)
0,000
5,833

…

Exchange Rate,
RON to GBP
5·8264
5·3779

8%
Stats notes:
– Joiners are new registrants this month, Leavers are are those whose latest recorded donation was 12 months ago.
– Some households may receive more than one donation during a month (eg, repeat donations of food).
– Items shown as 0 or as "…" are awaiting final returns for the month.
---

Previous month's news, December 2021