This year represents 30 years since the first delivery to Romania and 25 years since the formal establishment of the Romanian Aid Foundation and Asociatia Neemia. The Horley team has arranged a special tea and reminiscences event at Horley Baptist Church on the 24th July.
The packing team at Horley will be taking a break during August; similarly, the warehouse at Billingshurst will be closed except for pre-arranged deliveries. The black collection boxes will continue to be accessible as normal.
This month we have replaced our usual round-up of news with a selection of photos from the archives. We have experienced some access problems on our website during the past two weeks; these are primarily due to updated web browsers now longer supporting some elements of the structure of our sites, but our web host now advises that the matters have been resolved. Our apologies for the interruption. Work can now resume of bringing our photo-gallery up-to-date.
This month's featured photos
Horley Packing Team
Going, going
Received with thanks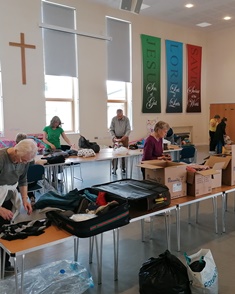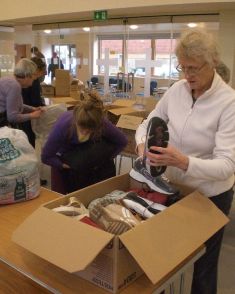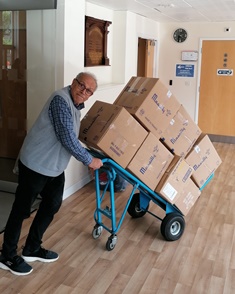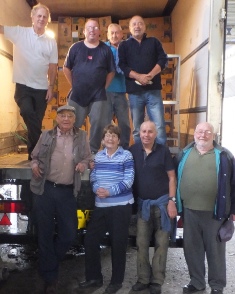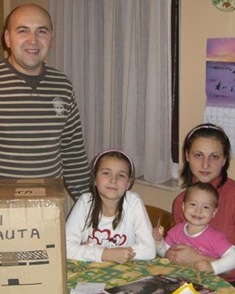 If you want any further details about any of the items mentioned in our news letters, or you want to be added to or deleted from our monthly mailing list then please do contact us via the details given on our contact details page.