As a consequence of the lockdown restrictions announced for England this week all sorting and packing activities by the Horley team have been suspended including the Saturday packing at the Billingshurst warehouse and the use of the clothing deposit boxes. Activities are expected to resume in the new year.
The return of colder wet weather, coupled with a widespread laxity about spreading diseases in general has meant an increase in the numbers of infections in this area. The usual seasonal ailments have returned but COVID remains the most serious. Priests, medics, teachers, local leaders – no group seems to be without its victims.
In addition to the demands on medical services we can also see strains on commercial and family life. For those for whom life was difficult previously, the onset of winter only adds to their problems. Rising prices for food and fuel can leave families defaulting on their bills whilst, at the same time, the reductions in AN's resources mean that we cannot help as many as we might previously have done. Nevertheless, we have been able to acquire some food and firewood from local sources and together with the food and clothing from the UK we have been able to limit the number of people who leave our office empty-handed.
The maize harvest this year has been of poor quality. The growing season started with a drought and remained dry almost until the time for harvest. This maize will not produce good quality flour and the crop will be used mainly for feeding cattle and domestic fowl.
In past years we have received, typically, nine loads of aid. So far this year we have received only four and it now seems possible that there may be no more until next Spring. In this context we are extremely grateful for the load which arrived from south Wales at the end of October. This will supplement our stock of warm clothing and bedding that we are able to distribute from the office. At this time of year, too, the stocks of knitted garments and blankets prove to be well appreciated and we pass on our gratitude to those whose dexterity has brought comfort to those in need.

The need to comply with social distancing and health protection measures means that the preparation of our news updates has been adversely affected; in particular in the number of photos that we can take and in keeping up-to-date with our donation statistics. Normal service with be resumed – but when?
This month's featured photos
October's load
Warm clothing and knitwear stocks replenished
The maize harvest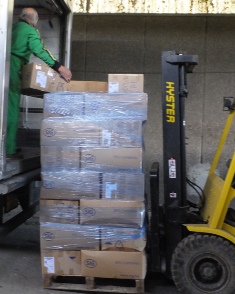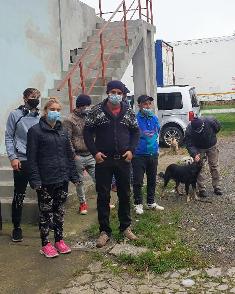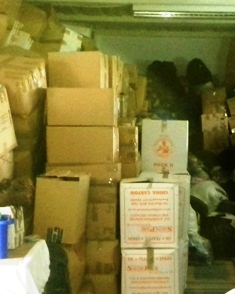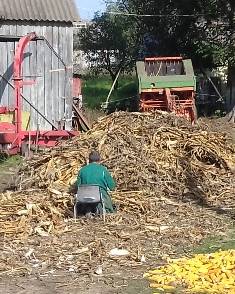 Last month's performance statistics
These statistics give a snapshot of our aid-related activities last month.
Categories
October
2020
Same month
last year
% Change
year on year
Registered Beneficiaries:
joiners / leavers
21 / 47
21 / 63
Beneficiaries this month:
205
202

-9%

Number of Donations:
233
255

1%

Total Value of Donations:
(£ equivalent)
4,282
6,694

-36%

Exchange Rate,
RON to GBP
5·3757
5·4320

-1%
Stats notes:
– Joiners are new registrants this month, Leavers are are those whose latest recorded donation was 12 months ago.
– Some households may receive more than one donation during a month (eg, repeat donations of food).
– Items shown as 0 or as "…" are awaiting final returns for the month.
---

Previous month's news, October 2020