The load which was ready to go in March left the warehouse in south Wales on 18th sept. and arrived in Dorohoi the following week. These are times of change and uncertainty but we trust that 2021 will bring more order to our desire to help the needy of this part of Romania.
The Horley team is still planning to send a pre-Christmas load in mid-November, subject to whatever restrictions apply at that time.
We are grateful to both Richard and Russ for their recent visits to Dorohoi, which have bought a fresh variety to the items that we have been able to offer to those who ask for help. Social contact restrictions are still very much in force and this has had an effect on how we can interact with those who come to the office. Visitors must remain outside (thankfully the weather still allows this) and they are served through the door. The necessary documentation is photographed, rather than being handled directly, and then the information is transcribed to our records. The face-to-face interviews with our social assistant have been suspended until such time as the current restrictions can be relaxed.
Funding from the UK has been used to replace the roof on the warehouse. We had hoped to do this earlier in the year but experienced workers were not available. The new roof uses a much more resistant material and should put an end to the need for strategically-placed drip trays on the upper floor.
Temperatures have remained higher than what is considered normal for this time of year but it is clear that winter is coming. A large proportion of rural houses are still heated with wood but firewood continues to become increasingly expensive and difficult to acquire. We have obtained a stock from a legitimate source and this will be shared with those families most in need. However, the restrictions also mean that it is extremely difficult to find someone to actually cut the wood!

The need to comply with social distancing and health protection measures means that the preparation of our news updates has been adversely affected; in particular in the number of photos that we can take and in keeping up-to-date with our donation statistics. Normal service with be resumed – but when?
This month's featured photos
Warm clothing
Firewood
Weather-proof roof
–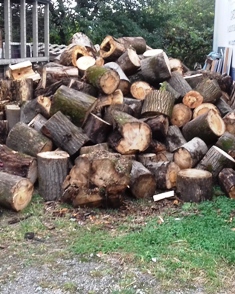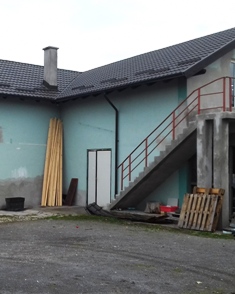 –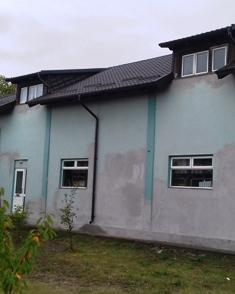 Photo Gallery: Click on any of the photos for enlargements, more details or similar photos.

Last month's performance statistics
These statistics give a snapshot of our aid-related activities last month.
Categories
September
2020
Same month
last year
% Change
year on year
Registered Beneficiaries:
joiners / leavers
29 / 28
12 / 43
Beneficiaries this month:
217
150

58%

Number of Donations:
270
171

45%

Total Value of Donations:
(£ equivalent)
4,854
4,419

10%

Exchange Rate,
RON to GBP
5·3411
5·3129

1%
Stats notes:
– Joiners are new registrants this month, Leavers are are those whose latest recorded donation was 12 months ago.
– Some households may receive more than one donation during a month (eg, repeat donations of food).
– Items shown as 0 or as "…" are awaiting final returns for the month.
---

Previous month's news, September 2020